Welcome to

Belmont Smiles

Your Neighborhood Orthodontist
We are committed to providing quality orthodontic care to families located in the Belmont area and treat patients of all ages. We provide comprehensive solutions for our patients' oral health needs. Believing in the importance of listening to our patients, we take the time to truly understand each patient's needs, goals, and lifestyle. By understanding our patients' objectives, we can provide solutions that will improve their health while transforming their smile into something aligned and beautiful.
Belmont Smiles is located at 16 Trapelo Rd, Belmont, MA. We are currently accepting new patients, and you can schedule an appointment by calling 617-608-2108.
At Belmont Smiles, we value the importance of keeping teeth in the proper alignment to benefit one's overall oral health. Furthermore, orthodontic care is crucial for the development of a functional and well-balanced bite. Not keeping teeth in the proper alignment can result in a variety of oral health issues.
As an orthodontist, we can help both younger and adult patients maintain an esthetic smile and prevent any oral health issues from causing permanent damage. Treating alignment issues will improve your ability to keep teeth healthy through easier brushing and flossing.
If you or your child need orthodontic care, we have the skills and services to keep your smile healthy.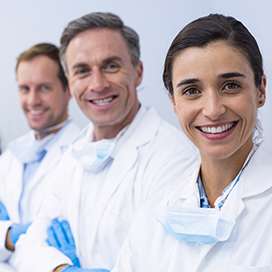 Our Team
From the moment patients walk in the door to follow-up appointments, our team strives to build a comfortable and relaxing atmosphere for patients. We help ease patients into orthodontic care so they can feel at ease during the treatment process. Straightening teeth can take time, and due to that, we will guide patients through the process. In some cases, children may start with a space maintainer or orthodontic device as early as before middle school. We can take the time to identify any early signs of alignment or overcrowding issues and recommend orthodontic treatment. With our help, a child's adult teeth can grow in properly and not cause other issues over time.
About Us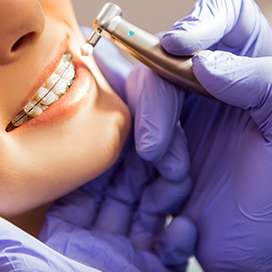 Our Services
We provide an array of orthodontic services for patients ranging from children to adults. Sometimes the importance of baby teeth is underestimated. If baby teeth fall out prematurely, then the other teeth can shift into the gap left by it. In other cases, a child's teeth can begin to shift out of alignment and become crooked. With crooked teeth, people will have a more difficult time cleaning them, chewing and even speaking. Our services include clear aligners, Invisalign®, braces, clear braces, adult braces, ceramic braces, Invisalign for teens, space maintainers, early orthodontic treatment, and more. The first step is to call and schedule an appointment.
View Our Services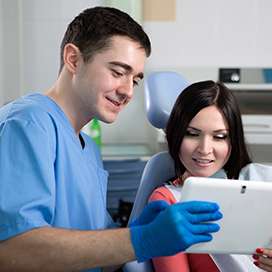 Patient Information
To begin the treatment process, we will need patients to fill out a "New Patient Information Form," which covers the patient's current condition, medical history, allergies, insurance and any other pertinent information we need to know. Once we conduct an initial examination, we will determine what the best treatment options are. Younger patients may need two phases of treatment. Many of our treatments will gradually shift the teeth into the proper position over time. Adults and teens can choose to wear Invisalign or clear aligners for a discreet option instead of braces.
Patient Information